Services and Techniques Offered By Our Reno, NV Optometry Team
Here at Epic Vision Development, we're dedicated to your entire family's ocular wellness and visual clarity. That's why our Reno, NV optometry team offers a full spectrum of services and techniques to help you protect and optimize your eyesight. These services and techniques include: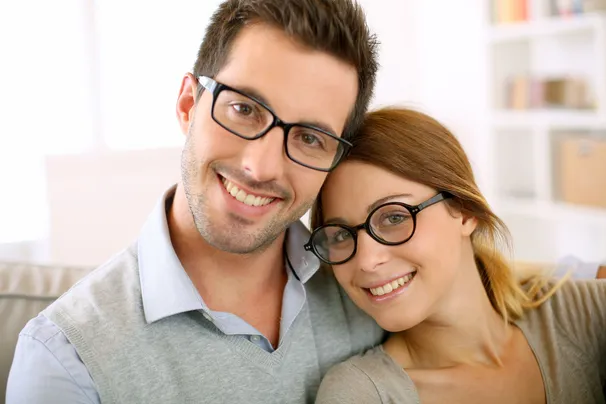 Comprehensive Eye Exams - Comprehensive eye exams include eye health, eye function and vision evaluations. By viewing the inside of the eye, our Reno optometrist, Dr. Moore, can detect retinal conditions that might cause permanent vision if left untreated. We also check your eyes for signs of glaucoma-related damage and use a technique called tonometry to see whether the fluid pressure in your eyes puts you at risk for this disease. Eye function testing checks such essentials as focus, eye teaming, depth perception and visual processing. Vision testing tells us whether you're suffering from a refractive error or other vision problem that calls for correction.
Eye disease and disorder treatment - If you're found to be suffering from glaucoma, macular degeneration, dry eye, conjunctivitis or some other ocular disorder, our Reno optometrist can provide primary care to resolve or manage the problem. Even leading causes of blindness can often be controlled and minimized through medication and other treatments. We may also recommend lifestyle adjustments and other smart practices to help you take the best possible care of your eyes.
Eyeglasses - Eyeglasses have been correcting vision beautifully for centuries, and Epic Vision Development can help you obtain the ideal pair for your needs and tastes. Our experienced optical team can even determine which frame shape best suits your face. We also offer prescription and non-prescription sunglasses that provide total protection against dangerous UV rays.
Contact Lenses - Contact lenses make a great alternative or supplement to eyeglasses for active individuals who anyone who prefers a more "invisible" form of vision correction. We will administer the required contact lens exam to measure your eye structures, evaluate your health and vision issues and discuss your preferences. We can then fit you with any of a wide range of products, including specialized lenses for trickier conditions such as presbyopia or dry eye.
Pre-Operative and Post-Operative Care - If you need or want eye surgery, our Reno optometrist can support you throughout the process by providing pre-operative and post-operative care. LASIK is a prime example. If you wish to pursue this form of refractive correction surgery so you can see clearly without glasses or contacts, we will evaluate you to make sure you're a good candidate for the procedure, refer you to a trusted eye surgeon, and then perform the necessary follow-up evaluations to keep your recovery process on track.
Schedule Eye Care Services With Our Reno NV Optometrist
From routine checkups to vision correction and disease treatment, Epic Vision Development could be the best thing that ever happened to your eyes. Call (775) 507-7171 for an appointment with our Reno, NV optometrist!