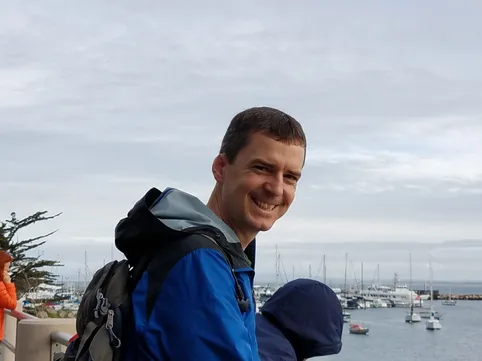 Dr. Timothy Moore was born in Salt Lake City, Utah, and grew up in Northern Utah and Southern Idaho.
He earned an Associate of Applied Science degree from Idaho State University in Pocatello, Idaho, in 2004, his Bachelors of Science in Animal and Veterinary Science degree from the University of Idaho in Moscow, Idaho, in 2010, and his Doctorate of Optometry degree from Pacific University in Forest Grove, Oregon in 2014.
While in optometry school at Pacific University Dr Moore was known for his emphasis in pediatric vision care and vision therapy. During his time there he completed two of four rotations in these areas. Also, during school Dr. Moore was awarded the Paul Kohl Award for Excellence in Pediatrics and Binocular Vision and the Tole Greenstein Award for Exceptional Performance in Areas of Binocular Vision, Vision Therapy, and Pediatric Vision.
Dr. Moore is the second oldest of nine children and the father of four. He has worked with children through the church he attends and has been heavily involved with the Boy Scouts of America in various leadership positions. He has always had a special emphasis on working with children and is now using this experience to benefit the lives of the children in the Reno area.
Outside of work life, Dr. Moore married his beautiful wife Julie in 2003 and their children are Hayden, Carson, Clark, and Emeline. Dr. Moore is an avid outdoorsman with a particular emphasis in mountain biking, and has been a competitive cyclist for many years. The Moore family moved to Reno in 2014 and are excited to call this area home.